Welcome to RSTA News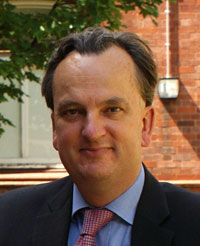 Welcome to the spring edition of the RSTA E-News!
With local authorities needing to reduce expenditure across the board, surface treatments have a significant role to play in helping to stretch diminishing highway maintenance budgets even further. A number of local authorities have decided to invest more funding this year in treatments such as surface dressing and slurry-micro surfacing because they recognise this approach represents good value for money. The RSTA is helping councils to make the right choice by continuously offering a wide range of training programmes for highway authorities, consultants and contractors to raise awareness of what's on offer and how to achieve good quality. We've seen a significant increase this spring in demand for in-house courses to compliment the many 'open' courses we run throughout the year. During difficult times with budgets under constant pressure, holding an in-house training course represents excellent value for councils because they can send along almost as many delegates as they like. With many personnel changes currently affecting our industry and the loss of invaluable expertise, training should feature even more highly in future!
To help asset managers to maximise value from their asset management plans, the RSTA have been working very closely with members of ADEPT over recent months on a number of initiatives. Firstly a joint document illustrating the service life of surface dressing, slurry-micro surfacing and high friction surfacing is about to be published. This document will prove invaluable in providing the very best of advice on a crucial topic written by industry experts. A new Code of Practice on High Friction Surfacing has been published jointly by RSTA and ADEPT and again offers a compendium of advice on how to select the most appropriate system and how to ensure a high quality and durable surface finish. Further codes are currently under development for slurry-micro surfacing, geosynthetics & steel meshes, re-texturing, velocity patching, recycling and preservation. The Code of Practice for Surface Dressing is also currently being updated.
An important development affecting surface dressing and slurry-micro surfacing is CE Marking which becomes mandatory in the UK in mid 2013. This topic was recently debated within the Surface Dressing Technical Committee where the members took note of what measures will need to be in place in order to comply with this new requirement. Any member who is currently unaware of this important issue should contact RSTA for advice.
The past six months has been a busy period for the Association with much activity across a number of areas and I am pleased to report the RSTA is growing from strength to strength with membership increasing steadily. We have attracted 13 new members over the past year and interestingly a number of these are major national and global brands.
This latest edition contains much of interest so please take a few moments out of your busy schedule to glance through it as I am sure you will find something that adds value to your day!
Howard Robinson
Chief Executive
RSTA e-zine sponsors'
information