Welcome to RSTA News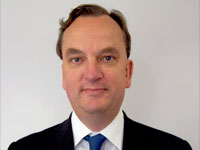 Welcome to the first edition of RSTA News! Following my arrival in June 2009, one of my top priorities was to improve the lines of communication between the RSTA office and the members. It became clear to me early on that many members did not have a real sense of what was going on within the RSTA and I was determined that this situation would improve.
The first step in improving our lines of communications is our new on-line magazine which will be produced three times a year by our newly appointed PR agency. Please get involved by contributing articles and features for future publications and let me have your feedback for ways to improve both the magazine and the services that we provide as your trade association.
Howard Robinson
Chief Executive
Chairman's View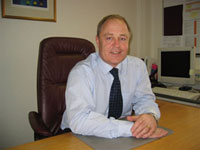 Welcome to the first edition of the RSTA e-zine which I am sure that you will find to be an interesting read.
Since the RSTA was formed in January 2008, following the merger of a number of trade associations, it has become the recognised voice of the UK's road surface treatments industry.
We are being told that the green shoots of recovery from the global economic turmoil are now becoming visible in the UK, but I am not seeing them in the roads maintenance sector. Indeed, I believe that we are entering the second and possibly the more difficult phase for those of us operating in this field and that is the significant reduction in public spending which has already commenced and which will be with us for many years to come. This is all occurring at a time when Britain's crumbling roads are costing the national economy some £20 billion every year and costing local councils an annual £53 million in compensation claims.
If councils are to protect their greatest asset in these difficult times they need to invest in regular maintenance of roads using surface treatments as this is a far more sustainable and cost effective approach than structural maintenance and reconstruction.
Our members offer a wide range of innovative and tested methods of surface treatments that make both money go further and extends the life of the road network. Many of these methods are fast to apply, generate no or minimum waste and lower the overall carbon footprint of road maintenance works. In today's economic climate the forms of treatments provided by our members offer councils the opportunity to get genuine best value from their every reducing budgets.
Iain Waddell
Chairman
RSTA e-zine sponsors'
information