Welcome: Get it Right First Time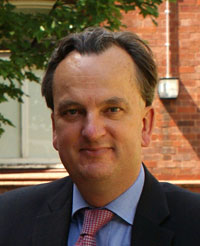 Surface treatments properly specified, correctly designed and installed by a well trained and qualified workforce generally work well and will deliver the expected service life and provide good value for money for the client.
Getting it right first time by having a well trained workforce is one of the key aims that underpin the very existence of the RSTA. We work with members and client bodies to raise industry standards through training, qualifications and also produce new technical guidance to capture and share the latest industry best practice. Over the past two years the RSTA has significantly increased the range of training courses available to members and client-side personnel. These courses run throughout the year across the UK and are often bespoke to suit the client's precise needs and delivered in-house at the client's premises. Every surface treatment technique is covered in some detail and delivered by industry practitioners and experts so the delegates receive the latest most up to date information. RSTA courses, which are all CPD approved by CIHT, also offer delegates the opportunity to sit an examination paper at the end of the course to obtain the RSTA Silver Certificate as evidence of maintained competency. This is particularly important for companies who need to maintain registration to Sector Scheme 13 for road surface treatments whereby supervisors need to pass the test in their chosen field every 5 years.
The RSTA is also working very closely with ConstructionSkills to develop Specialist Apprenticeship Schemes (SAP's) and short duration training courses for new entrants or operatives requiring a route to attaining an NVQ in their chosen occupation. A new Diploma and Certificate of Attainment in Surface Treatments is also under joint development by the RSTA and The University of Derby. This is aimed primarily at managers looking for a route to gain higher level qualifications to support their career development.
The RSTA also works closely with client bodies, particularly ADEPT, to publish and promote new industry codes of practice then use the training courses as a means of disseminating best practice. Very recently ADEPT have endorsed four new or updated codes pertaining to surface dressing, re-texturing, high friction surfacing and slurry surfacing incorporating microsurfacing. Further codes for preservation systems and geosynthetics and steel meshes are also in the pipeline. All RSTA training courses are listed on the website calendar and the codes of practice can be found in the publications section.
Through its work via the training programme, codes of practice and technical guidance, liaison with government and client bodies, the RSTA seeks to help its members and their clients get it right first time.
Howard Robinson
Chief Executive